Everyday thousands of organizations design and deliver products to improve their customer lifetime value. The fact is only 3 out of 10 products are able to make good presence in the market 72 % of the main products fail to deliver on expectations*. It means 7 out of 10 products fail to meet customer needs and solve real problems. It's important to understand and address these real challenges in the initial days instead realizing the failure after launching the product or run out of cash. I give you top 10 reasons why products fail and what we can do to avoid it.
Reason# 1: Not enough understanding on the customer needs, problem space or no market need
The market and customer needs are changing frequently in this new digital age. There is no alternative mechanism apart from continuously understanding the market and customer. It is very imperative to your business success. Continuous engagement with customers, & performing market and user research and creating actionable insights to solve customer problems are critical for success
Reason # 2: Strategy is not effective.
Well defined strategy is to understand the current state and defining the target state. What you want to achieve, provides context around the market that you operate in, and guides the large chunk of work that will help you reach your target state. Aligning everyone in the organization around a shared vision and keep everyone focused and motivated on the work that matters the most for the product success.
Reason # 3: Product Positioning
Product positioning may involve several different aspects. Understanding and application of whole product thinking concept, how do we differentiate the product in the marketplace, what and how product solves customer problems, pricing, advertising, communication, packaging plays a vital role. For example, market research may have revealed critical insights, and it must be leveraged to positioning the product. Effectively communicating value propositions in clear, concise, and compelling fashion is a must
Reason # 4: Fail to understand the market dynamics and rhythms
It is improvement to understand how timing of specific releases influences their value. Timing the market makes positive economic impact and also helps to exploit opportunities. The economic and customer value of a release varies significantly based on when it is released. This also helps to predict and define a plan for longer horizon. Continuously monitoring and initiating action is necessary for any changes, rhythms which takes place in the market. For e.g. Technology changes, Festival season, competitor product launch, regulatory changes, and others
Reason# 5: Mimic Products from the market
Remember, customer wants not good product but different product. Mimicking products might give you initially edge. However, in the long run you will end up loosing the battle. Being empathetic to customers and developing innovative solutions and having the ability to scale makes the product successful
Reason # 6: No continuous feedback cycles
Engaging the customers in the product development is vital for continuous feedbacks. Establishing an incremental implementation strategy and engaging customers at regular intervals to seek feedback and deriving actions out of the feedback is critical
Sometime, listening to your customers may have unintended negative consequences when you're building products. Your assumption that your customers can always tell you what you need to build is a symptom of your lack of creativity and research.
Reason#7: MVP is missing & Failure to Pivot
The Lean Startup recommends a highly iterative build-measure-learn cycle for product innovation/development and strategic investments. This provides the economic and strategic advantages and minimize risk.
Definition of a Minimum Viable Product, leading indicators, expected business outcome and also decision-making framework to handle feedback helps channelizing the investment in the right direction and managing the risk.
Reason # 8: Big batch Releases
In Principle of Product Development Flow by Donald Reinersten, it is explained why small batch size is important. Developing and releasing in big batch sizes not economical and it involves longer lead time.
Small batch size is good and fast. It reduces lead time, enables faster feedback cycles, reduces variability, enables flow, reduces risk, improves motivation, and minimizes urgency.
Reason # 9: Long Release cycles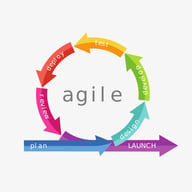 Taking too long to release may also cause a product to fail. By the time it hits the market, customer needs could change, product/feature value may decay, competitors may launch similar capability, pricing may take a hit, customer might have variety of options. Please remember if the release cycles are long, some of the capabilities and feature may become obsolete & ROI will take a hit.
Reason#10: Poor Implementation
Lack of system thinking, Poor user experience, bad design & code, feature creep, poor quality, not sufficient focus on NFRs, lack of alignment, no frequent integration creates baggage in product development and it increases Leadtime, cost and risk. Well controlled product development and craftsmanship is basic expectation for product development.
If you are interested in understanding more and getting into details, why not consider a SAFe Agile product Management 3-day course. The Agile Product Management course allows you to discover the right mindset, skills, and tools you need to create successful products and solutions using Agile techniques. Find here more information about the training.
* (Source: Simon-Kucher & Partners, 2014)
____________________________________________________________________________________________________
About the author: Sathyanarayana H R
Sathyanarayana H R is a SAFe Program Consultant Trainer (SPCT). He is a leader with a vision to bring in great difference and excellence in the organization by delivering business/value to achieve organization growth and customer satisfaction. Learn more about Sathyanarayana H R.