The future of Agile working looks promising. Agile is not just a hype; it has become a concept. The word Agile even made it onto the list of office clichés in 2018. However, Agile working has become indispensable. After all, we live in a world that is constantly changing and in which time-to-market plays an extremely important role. Agile working makes your organisation flexible and versatile, so that your organisation is better able to hold its own in a world full of change. But what are the trends for Agile in 2019? And which trends can we look back on? You can find out more in our blog.
This is why Agile working is essential for your organisation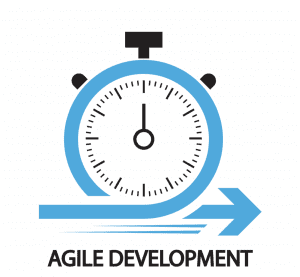 Technologies and innovations follow on from each other in quick succession. The result? Continual change. As a company, you need to be able to react to these changes, and quickly too. Agile working helps with this by ensuring more results in less time. Old principles are being cast aside and the principles of Agile working are increasingly being implemented in today's working environment. Agile makes working more efficient and more enjoyable, and produces a better result to boot. This is because Agile working provides more scope for creativity, a realistic schedule, more and better input from team members and a better insight into progress. And that's why it's impossible to imagine the office without Agile now.
Agile 2018: a look back
What are we looking back on when it comes to Agile in 2018? Above all, we see that Agile has matured over the past years. People that work with Agile have gained many years' experience working with it. More specifically, most employees already have five to ten years' experience with Agile working. As a result, they know all the rituals and the ins and outs of and in the field of Agile working. This means that they are getting even better at implementing Agile throughout the organisation.
Agile 2019: these are the trends
But what are the trends for Agile in 2019? Agile is getting even bigger and shifting even more from scaled to corporate. What does this entail? Whereas Agile started off as a working method for IT departments, it is now being utilised by a variety of different teams within organisations. Agile is now the norm in HR, marketing and commercial departments too. More and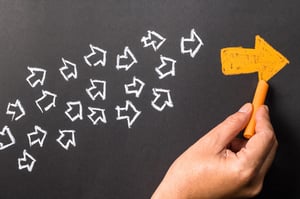 more companies will set up their complete range of services on the basis of Agile working. And there will be more collaboration at the corporate level, both horizontally as well as vertically. As such, more use will be made of tailor-made Agile frameworks, instead of existing ones.
In 2019, DevOps (Development Operations) is also going to play an increasingly important role in the future of Agile. It is even the case that 36 percent of Agile users today already have a DevOps expert at their disposal. DevOps goes further than Agile and can speed up processes and the time-to-market even more. In addition, DevOps enables organisations to adapt quickly and at a high level.
---
Gladwell Academy offers all kind of courses. Do you want to know which one?
Have a look at our website.