Availability of a Product Owner is the key ingredient of product development, irrespective of whether there's a crisis or not, says SriKrishna Joshi when talking about the challenges in product management during the pandemic.
SriKrishna Joshi has been working with Agile, SAFe and Scrum for close to 10 years now. With his experience in multiple leadership and consultation roles in his 19 years of career, SriKrishna has coached 50+ Agile teams from all over the world and helped them become high-performing squads.
As one of the experienced SAFe trainers and Agile Coaches at Gladwell Academy, SriKrishna gets on a candid chat about product owners, struggles and pandemic.
"Information and confirmation from product owners are like the oxygen to the teams."
"By information, I mean adding more details and tasks to the backlog. And confirmation is making sure that a feature/functionality is working as expected. A Product Owner shouldn't just be a note-taking person; instead, he/she should be Agile in product planning and strategizing to get ahead of the competition and make more money for the client.
A Product Owner should be adept at synthesizing the information and prioritizing the top things that will get maximum value for the time and money we put in. "
What's the biggest challenge then?
"Maximizing the ROI."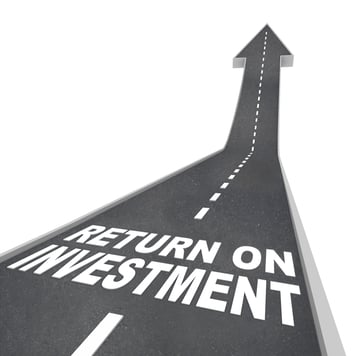 He goes on to explain, "I would say that a Product Owner should do thorough market research and competition research. When you don't do that, you won't deliver value to the market faster, which will mean that the ROI is delayed. If you aren't able to go to market faster, your competitors will, and they don't just get ahead of you in sales & revenue, they actually get your customers and market share.
A Product Owner should constantly figure out the next big thing to build along with the right order of things to do. And also be cognizant of the best time to take the product to the market.
Of course, dealing with competition, changing market trends, and most of all, the pandemic can throw the plans out of the window", says SriKrishna Joshi.
So how are things different during a pandemic?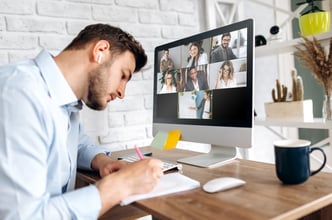 "The equation of Product Owners working with their teams and stakeholders changed entirely. Previously, Product Owners visited the clients and had face-to-face interactions. But, now those things have changed.
Everything from eliciting wants/need analysis of customers, speaking to Research Analyst firms, co-creating the vision, in collaboration with the customer, feature prioritization, and working with teams in Backlog refinement, planning iterations, releases, sizing the backlog, feature storming, story mapping, value stream mapping, etc. are all done over Zoom and we have to adapt to this working style.
The team seeks regular information and clients want updates and changes. So, the Product Owners have to work hard to provide both and balance their time well between the two sets of stakeholders and communicate information and confirmation from either side over digital channels, which is not easy."
What can Product Owners do to manage this difficulty?
"Become available often, be open to ideas from the team and be approachable to the team.
This is something Product Owners should be doing but don't do enough. Product Owners need to be available pretty much as frequently as possible, especially when work from home is becoming a norm."
Is there something that Product Owners shouldn't be doing during these times?
"One thing that Product Owners should not be doing but do a lot is changing the sprint goal or the items on the iteration backlog while the iteration is in-flight. The PO should, as far as reasonably possible, hold off to the temptation to change the targets while the sprint is in flight."
On a side note, SriKrishna Joshi talks about how the landscape is for a Product Owner:
"These are the highest paid jobs, by the way…
...because you're the brain, you're the strategists behind the amazing products and services offered by world-class companies like Netflix, Google, Amazon and Facebook. All of these companies are doing so well because they have really rock-solid Product Owners and Product Managers doing continuous exploration of the next best thing to build in the product.
So, if you want a company to be mediocre, you hire anybody to create and achieve your product vision. If you want to accomplish an inspiring vision and build valuable products in your organization, you'll hire a smart Product Owner", concludes SriKrishna Joshi.
---
Do you want to become a Product Owner?
Get trained on becoming a great product owner or a product manager and lead your company's development into the future! Get more information here: https://www.gladwellacademy.in/training/scaled-agile-framework-product-ownerproduct-manager/