SAFe radio interview – Anand Murthy Raj, Associate Partner of Gladwell Academy visited the radio program 'Bangalore brains' at FM Rainbow Bengaluru 101.3. He talked about Scaled Agile Framework (SAFe) and gave examples and made analogies between army and business. Anand answered also some listener's questions. Curious to know what he actually discussed about? Listen the audio recording below.
SAFe radio interview:

Listen on the link below.
Source: Bangalore Brains, Rainbow FM
---
"Great leaders don't tell you what to do – they show you how it's done"
---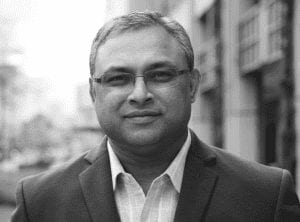 Anand Murthy Raj – Radio program about SAFe
Anand Murthy Raj is Associate Partner at Gladwell Academy. He is the first certified SPCT (SAFe Program Consultant Trainer) in Asia and a leader with a vision to bring in great difference and excellence in the organization by multiplying business/value to achieve greater heights.