What are the tasks of the Release Train Engineer? The RTE is a new breed of super scrum masters, arisen since the advent of SAFe. Upon passing the SAFe Release Train Engineer (RTE) exam and achieving RTE certification, the RTE becomes a far more effective scrum master of the Team of Teams and coach for the organization around it– a complex, challenging, and intense role with a lot of responsibility for the whole enterprise. "It's like Scrum on steroids," says Andres Jansen, Senior Trainer at Gladwell Academy – and not incidentally the Chairman and Founder of the yearly RTE Summit.
A new certification for a new role
The 3-day SAFe Release Train Engineer course is an advanced training for a specific group of people. "This is a course meant for professionals who are at least super-interested and motivated to become an RTE, who already act as Release Train Engineer for 3 to 12 months, and who want to really advance their skills," says Andres. "I have taken part in the RTE training course, I have conducted them myself. And if you know you're already an RTE but want a better, deeper understanding of the intent behind the rituals and principles and want to execute your job better, this is for you. Imagine: A 3-day journey focused fully on this super role."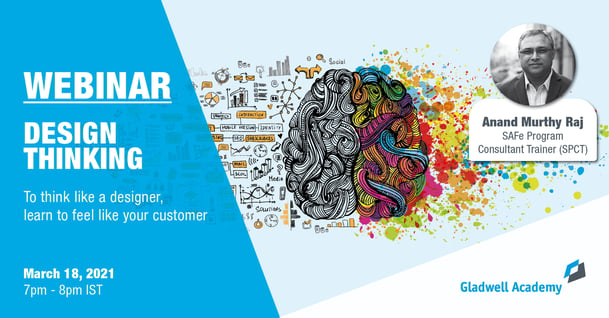 So what does an RTE really do?
In a Scaled Agile environment, with its multiple teams all supported by their dedicated Scrum Masters, one can describe the Release Train Engineer as the 'Super Scrum Master' or 'Chief Scrum Master': literally the top Scrum Master with whom all the team Scrum Masters work, who can take away impediments on the bigger, overall program level.
"In one Agile Release Train (ART) we have 5 to 10 teams and they all have their own Scrum Master and they work closely together with their Chief Scrum Master," says Andres. And, as the Scrum Master is also the coach for the development team and the Product Owner, the RTE is the Coach for the whole Agile Release Train, Product Management (Chief Product Owner) and its direct environment!
"This is a key position, and it's a heavy key role – it's great for the team Scrum Masters to have a Chief Scrum Master to consult with, but then the RTE has no one higher up: they have to figure out how to deal with bigger impediments on a program level," he adds. "Further the RTE is coach for the whole program, facilitator for most rituals and events that are part of SAFe, and is a true Master of Ceremonies who not only organizes all of this but who has to guide the whole train in the right direction and be sure it's approved. It's a big and challenging role, especially because it's quite new."
The value of RTE training: time to reflect
The role of SAFe Release Train Engineer has only been in existence for the last decade (from 2011 on), meaning that there are few RTE colleagues with which to exchange information – and even if there is another RTE at your organization, it may be hard to find them. "They are also in this new challenging position and heavily occupied because there is so much to do. Our expectation from RTEs is that they improve the Team of Teams; however, their job is so challenging they can hardly find time to answer their emails, much less reflect upon themselves. That's why this SAFe RTE is so important and helpful," says Andres. "Participants get to spend three days in the classroom with other RTEs. Most of them have also been executing the role for the past 3-12 months, and all want to take it further and reflect on their work. Participants find it is also great to be around peers for a couple of days and discuss practicalities – it's one of the biggest advantages of this training and what makes it a unique experience."

Join a growing group of RTE peers – in the classroom, on social media!
As more and more organizations adopt the Scaled Agile Framework, more and more professionals are stepping into the role of RTE. Andres Jansen has started a LinkedIn group for RTEs, now about 350 strong, with 2 or 3 new joins every week. "It's just an indicator of how many people are picking up the role of RTE, how important it is becoming and most of all that they are reaching out to each other, seeking their peers."
You're not alone!
The 'servant leader' nature of those who take on the role of Release Train Engineer can mean a career fully focused on guiding the ART. But the need for certification training to formalize the role, to strengthen your skills and extend the community is great. "The need for RTEs to exchange information – at the SAFe Release Train Engineer course – is an enormous need, because everyone who picks up this role goes through the valley of despair," jokes Andres. "Even if you've worked your way up as an advanced scrum master and then become an RTE, it's a new and challenging role. So it's a brave group of people! #respect."

---