Agile guru and SAFe program consultant trainer Anand Murthy Raj unveils his intended contribution as a speaker in Agile India 2019: a detailed exploration of Indian Armed Forces practices that are intrinsically Agile, and therefore a must-know to any enterprise Agilist aiming to succeed.
"My contribution is in the Agile Mindset day on March 19th. I´ll be drawing from a comparison that might sound unconventional to some. Listen closely though, and you´ll learn things that can stay with you for life."
"Business and war involve a very similar struggle. In both cases, you have several parties vying for dominance of a certain terrain. For centuries though,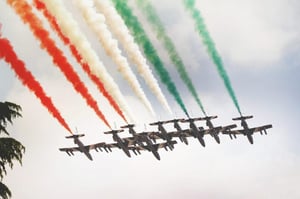 the goal of business has been to corner the market with a single proposition – after which you wouldn´t have to change much for a long time. That predictability meant you could work toward optimization and efficiency, as well as toward eliminating individual autonomy below higher management.
The army however has worked under conditions of constant unpredicted change since time immemorial. Battle is a highly fluid situation and the army know it well."
Twelve commandments
"Few people in business today will still realistically defend a two-year planning horizon. Too many is apt to change in such a timeframe these days. In this sense, doing business increasingly resembles a military campaign. I learned a lot from studying the Indian Armed Forces in this respect, and I look forward to sharing it with the audience.
The more concrete of these learnings are what I call the '12 commandments'. Not all of these phrases are my own, but I've rarely seen them in one place like this. An example: you don't give your soldiers instructions. You give them an intent. In other words, colonels don't tell sergeants how they should capture an area; they just tell them they need it taken. The platoon has the autonomy and self-reliance to get the job done.
A second example: "Make your troops sweat in peace, so that they don't bleed in the war". For business, ´sweating´ is equal to taking risks, making mistakes, taking the creative approach. Push your people to make mistakes and go out on a limb under safe conditions, to make them creative enough to handle themselves at crunch time.
I'll share the rest of the list during the talk itself, so do come and listen! My talk will involve more subjects. I'll shed some more light on them in updates to come."
---
About the author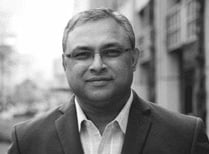 Anand Murthy Raj is associate partner at Gladwell Academy. He is the first SPCT in Asia.
He is certified SPCT (SAFe Program Consultant Trainer) and a leader with a vision to bring in great difference and excellence in the organization there by multiplying business/value to achieve greater heights.
---