AgilityMasters.com has decided to be Gold Partner for the RTE Summit. Wessel van Herwijnen, founder of the company, explains why. "I'm in the people business. And RTEs are the people that are going to be in high demand in the corporate Agile landscape. I´m certain of it."
Indeed, AgilityMasters.com deals in people: renting out Agile (team) Coaches, Scrum Masters and other Agilists to companies gearing up for a team transformation or otherwise in search of Agile-related expertise. Recently, they've added several RTEs to the team, though Wessel freely admits that the role isn't very well-known yet outside the circles of SAFe and – in another way – LESS.
Expect demand to rise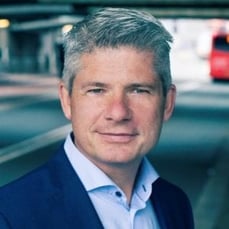 "If I ask around for an RTE in my pool of 800+ Agilists, more than two-thirds won't know what I'm talking about yet. The role is only just gearing up for impact. Others will dismiss the role as 'impure Agile'. I don't agree. Companies are by now getting serious experience with SAFe and LESS; experience with ARTs and whatnot. I expect the RTE is going to see some real demand for their competences, and sooner than we think."
Wessel van Herwijnen,
founder of AgilityMasters.com
From steam train to release train
Right now though, I see my clients struggling to make sense of the role. For one, it's called an 'engineer' – a word that summons connotations of designing blueprints all by yourself at a desk. I'm exaggerating a little, of course – but the name does bring some confusion. Chief Scrum Master is a better term in that respect, though the confusion will likely subside as the role becomes better known.
That's where we do our work at AgilityMasters.com: we convey the added value of the RTE in terms our clients can relate to. We paint the RTE as the servant leader and coach of an ART that comprises up to and over a hundred FTE, who teaches, coaches and safeguards clarity for the many teams as they deliver value and strive for continuous improvement."
More about AgilityMasters.com?
AgilityMasters.com has a team of experienced Agile (team) Coaches and Scrum Masters, but also draws from a pool of over 800 skilled professionals with a variety of Agile competences. Their clients include companies such as AirFranceKLM, Achmea, Randstad, Sanquin and the City of Nijmegen. For more about AgilityMasters.com go to the eponymous website.
Reserve your seat today!
Tickets are selling out fast for what looks to become an important meeting of the minds in the field of the RTE. Reserve your seat today and join over one hundred fellow RTEs from all over the globe at the Johan Cruijff ArenA in Amsterdam on November 12th and 13th!