The role of Release Train Engineer (RTE, the Chief Scrum Master) has only come into existence over the past decade or so. This group of courageous, pioneering professionals is still rare. "Now, however, there's enough critical mass to begin to see and understand the key traits that characterize the effective RTE," says Andres Jansen, Agile Transformation Coach and Senior Trainer at Gladwell Academy.
Taking a page from Stephen Covey's 1985 management classic '7 Habits of Highly Effective People', Andres has written a White Paper – 'The 7 Habits of Highly Effective RTEs' – in which he leverages his experience and knowledge to crystallize these traits in a way that is clear and relevant.
---
DOWNLOAD 'THE 7 HABITS OF HIGHLY EFFECTIVE RTEs
---
Cracking the money mystery: RTE salary
"In this White Paper, we don't just talk about these seven habits – which by the way involve every part of the RTE, from their personality and mindset to physical activity – we also look at salaries for this role," he says. This is pioneering and even sensitive territory, as most RTEs have come to their role organically – perhaps migrating from another and more 'official' position like Scrum Master or Program Manager and maintaining the salary level of that original position. For those with official RTE training and certification, like the 3-day SAFe Release Train Engineer with RTE Certification training from Gladwell Academy, the career opportunities appear to be virtually future-proof.
---
Register for the 3-day SAFe Release Train Engineer with RTE Certification training!
---
Critical RTE mass: The RTE Summit
As one of the leaders in Agile Transformation coaching and training, Andres Jansen has been an early and tireless 'servant leader' in support of RTEs. That includes founding the annual RTE Summit, which has been growing wildly since its first iteration in 2016. "It's a great experience for RTEs to be surrounded by peers who are other RTEs – this is really unique. This is the only event on the globe that brings together RTEs to learn, but also to network, share experiences and trade 'war stories' ," says Andres, who anticipates as many as 250 RTEs for the 2019 RTE Summit (there were around 35 at the maiden 2016 event).
---
Register for the RTE Summit Americas 2020
---
Brilliant Simplicity: Just one of the 7 Habits of Highly Effective RTEs
The ability to make complex issues simple and easy to understand is indeed brilliant – and not surprisingly, one of the 7 Habits. Curious about what the other 6 habits might be? Do take a moment to read the white paper.
---
About Andres Jansen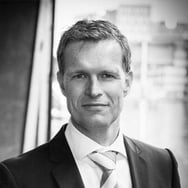 Andres Jansen is Senior Trainer at Gladwell Academy. He is SAFe Program Consultant Trainer Candidate (SPCT) and thought leader 'Agile in Control'. He inspires controllers and auditors in leading enterprises like Schiphol, AirFrance and national financial institutions, with his framework to improve grip, defining Agile-KPIs and Transformation Dashboards. He is currently at ASML where, as Agile Transformation Coach and interim-RTE, he implements SAFe in one of the world's most complex environments.