In a role as newly-minted as that of SAFe Release Train Engineer there are still few practicing, certified RTEs, and no prescribed or clearly-defined career paths to becoming RTE. But there are trends in the pathways to this very significant senior role according to Andres Jansen, Senior Trainer, interim RTE at ASML and Founder of the RTE Summit. And right now, the two main career routes to becoming RTE are via the program side (PM, PL and the like); or from the (Advanced) Scrum Master (ASM/SM) side, with the vast majority coming along the program route.
From PM to RTE: The Path of the Program Manager – soft skills and people-orientation
"In the Release Train Engineer role your main purpose is to create more flow of value through the system of teams," says Andres. "If you are someone who likes to improve process, to get rid of impediments, to challenge people and teams to consistently improve, to create connections between people – that's what the PM/PL brings. You're like a conductor. You guide the Team of Teams, bringing them all together into one glorious symphony – and you never play a note."
Program managers and other senior-level actors with high level 'soft skill' competencies capabilities are a natural fit for the RTE role. "You need to understand how people work and the impediments they face. Your job as RTE is to create a better work environment for these people, so they can do their work in the way they think best."
---
---
---
The Path of the Scrum Master – a passion for bringing people and teams to a higher level
As Lean and Agile philosophies have impacted business and management actively over the past 10-15 years, the Scrum framework – and the Scrum Masters who guard and implement the framework within teams – has risen in importance. Still, says Andres, "I only know of a few examples so far of RTEs who started as SM, then moved to Advanced SM and to RTE – but it's the preferred route as far as I am concerned, and one I think we'll see more and more RTEs emerging from." Why?
---
Join the RTE Summit Global and learn from your peers!
---
"If you work in a Scrum Master role and you are passionate and enthusiastic about what you can create there, sooner or later you want to take the next step. That's the RTE role, in which you move from working with one team to working with 80 to 120 people in multiple teams. Everything you've learned, experienced and improved upon has given you a practical skill set to deploy on the Team-of-Teams level," he says.
"There aren't too many people out there with this type of experience, so even if you're not a perfect RTE you're likely to be 10 times more advanced than someone who has mainly managerial experience. You understand how to motivate knowledge workers – for example, how to work fast with people who are slow, to speed up enthusiasm. If you're an experienced SM who wants to prepare yourself to take that next step – the opportunity to become RTE – it's the 3-day SAFe RTE certification training."
---
About the author: Andres Jansen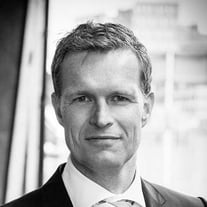 Andres is Senior Trainer at Gladwell Academy. He is SAFe Program Consultant Trainer Candidate (SPCT) and thought leader 'Agile in Control'. He inspires controllers and auditors in leading enterprises like Schiphol, AirFrance and national financial institutions, with his framework to improve grip, defining Agile-KPIs and Transformation Dashboards.